by Charles L Cassy Attorney at Law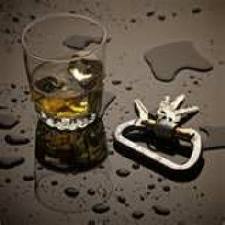 Oxnard and Ventura police periodically set up DUI checkpoints. At the checkpoint police officers talk to drivers looking for signs of driving under the influence of alcohol or drugs. In a mid- January checkpoint Oxnard police arrested five individuals on suspicion of DUI and these individuals will now face accusations of driving under the influence of alcohol or drugs. But the District Attorney will need to prove his case, using the information supplied by the police. The proof of DUI is contained in five factual categories.
1) Driving pattern: the officer claims to have observed erratic driving patterns secondary to intoxication.
2) Objective symptoms: when the police officer walks up to your window he is sizing you up: do you smell of alcohol, how do your eyes look, how are you responding to his questions, is your voice slurred. He is looking for objective symptoms of intoxication. Did you fall, slip or have trouble getting out of the car? Were you able to hand him your driver's license easily or did you fumble or drop it?
3) Admission or statements: the officer will interrogate you. Did you drink, where did you drink, what did you eat, have you taken any drugs. He is doing this to help establish that you are drunk and gathering information to help him construct a blood alcohol construction.
4) Drunk tests - Field sobriety tests, balance tests, memory tests are conducted. Sometimes these take place where you may be otherwise distracted; on the shoulder of the freeway, on a busy road with oncoming traffic or because of the anxiety created when stopped at a checkpoint or on the road.
5) Arrest and Chemical test: CA law requires drivers to submit to breath or blood tests. Refusal can result in very injurious DMV consequences.
With over thirty years of DUI defense experience we know what details in your case may result in successful challenges to any accusation of DUI or drunk driving. Charles L Cassy Attorney at Law will develop a case for you. We are not a "Guilty plea mill" out of Los Angeles that doesn't care to win your case. Charles L Cassy Attorney at Law will critically analyze your case and aggressively represent you. We supply a superior defense at reasonable rates.
We have a long history of DUI criminal defense in Ventura, Oxnard and throughout Ventura and Santa Barbara Counties. Call us to discover what a difference it makes to retain the preeminent criminal defense lawyers at Charles L Cassy Attorney at Law - because Experience Matters.