by Charles L Cassy Attorney at Law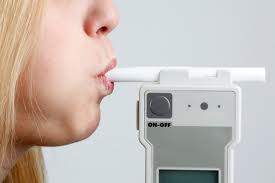 Charles L Cassy Attorney at Law has an unparalleled record of success defending Ventura County DUI cases. You can't win drunk driving cases if you don't try them and Charles L Cassy Attorney at Law tries them when they need to be tried.
Charles L. "Chuck" Cassy, proved this point when he recently obtained two consecutive not guilty verdicts in drunk driving cases in which our clients' blood alcohol breath tests read .09/.08 and .08/.08, respectively.
In these trials Mr. Cassy stressed the breath test doesn't directly measure one's blood alcohol concentration but measures the blood alcohol indicators in one's breath. From the breath test results the prosecution attempts to say the breath test proves one's blood alcohol concentration when the breath test is actually only a very dim mirror of actual blood alcohol concentration.
There are many variables affecting the real meaning of a breath test result. The breath test doesn't prove what a person's actual blood alcohol concentration is at the time of testing, let alone the time of driving. At best, the breath test is, for many reasons a mechanical estimate. And we know how to demonstrate this in trial. We have successfully defended a multitude of cases on this and other issues peculiar to DUI defense.
Contact Charles L Cassy Attorney at Law if you or a loved one needs representation on DUI or other criminal charges. We have a history of successful defense against DUI charges - call us immediately so we can go to work for you.
Remember that Experience Matters.