by Charles L Cassy Attorney at Law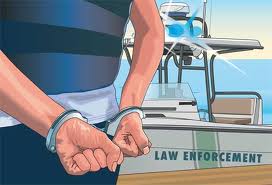 Charles L Cassy Attorney at Law is a Ventura lawyer who defends against all BUI and DUI charges.
Everybody is aware of DUI checkpoints. At any given time on any place on the highway, you may run into a checkpoint where law enforcement may assess your sobriety and arrest you for DUI.
Here in Southern California and Ventura County, we have a multitude of water sport opportunities and this is just to inform you law enforcement is preparing this early, hot July to mount Boating Under the Influence (BUI) checkpoints.
Drunk boating is a serious crime in California. More than one-third of all boating accidents are alcohol involved. And law enforcement is mounting an offensive against this crime by utilizing checkpoints on our waterways as they do on our highways.
So take warning as we approach this Fourth of July weekend and the boating season: if you wouldn't drive your car because of alcohol consumption don't pilot your boat or any other water craft either. It's not worth the risk to drive any vehicle under the influence while enjoying recreational activities during the long hot summer.
If you or a loved one is arrested on BUI or DUI call the law office of Charles L Cassy Attorney at Law. With over thirty years of DUI/BUI defense Charles L Cassy Attorney at Law offers you superior representation against these serious charges. Call immediately after arrest so we can begin to assist you as soon as possible.
Remember Experience Matters. Contact Charles L Cassy Attorney at Law - Ventura County's top BUI/DUI defense lawyers - defending you in Ventura, Oxnard, Camarillo, Ojai, Santa Paula, Fillmore, Thousand Oaks and Santa Barbara.